About Your Dentist
"A smile is the universal welcome"- Max Eastman
"I'm truly honored to practice dentistry. This profession encompasses much more than just repairing teeth; optimal oral health has a positive impact on the entire body by improving overall health, preventing a variety of serious problems, and increasing self-esteem."
My Mission
"My mission is to provide high quality, comprehensive restorative and preventative dental care that is customized to meet each patient's needs and desires. I am committed to promoting dentistry's fundamental role in maintaining and improving whole-body health and to educating my patients on how proper oral care is essential for overall systemic well-being. I find great personal and professional satisfaction in being a catalyst for patients to achieve optimal oral health and enjoy the many benefits of a healthy, beautiful smile."
Education
Doctor of Dental Surgery
University of Missouri Kansas City School of Dentistry - Kansas City, MO
Bachelor of Arts in Biology
University of Missouri - Rolla - Rolla, MO
Continuing Education & Professional Memberships
Dr. Shin is dedicated to pursuing opportunities for continuing education in order to enrich his education and refine his technical skills by learning about the latest advances in dental technology and techniques. He has successfully completed advanced training in the following areas:
Certified Gold Provider for Invisalign
DOCS Education Sedation Training
Nobel Biocare All-on-4 Dental Implant Training
Dr. Shin is a member of the following professional organizations:
American Academy of General Dentistry
American Academy of Cosmetic Dentistry
American Dental Association member
Arizona Dental Association member
Clinical Doctor Mentor for Heartland Dental
Dr. Shin is a Fellow of the Academy of General Dentistry. What does this mean for you?
FAGD stands for Fellow of the Academy of General Dentistry. Earning Fellowship takes dedication to dental continuing education (CE) beyond graduation. Only about 6 percent of general dentists in the U.S. and Canada are AGD Fellows. When you see a dentist with FAGD after their name, you can rest assured that they care about knowing the latest techniques and best practices in dentistry. AGD Fellows practice these techniques in a classroom setting multiple times a year — not every dentist does this.
To become an AGD Fellow, a dentist must:
Complete over 500 credit hours of CE.
Earn 350 of those 500 credits in live courses.
Pass an exam equal in difficulty to board certification exams.
Personal Attention / Professional Care
"My top priority is to understand each patient's unique needs and expectations in order to create a comfortable and safe experience. I love helping patients understand their personal state of oral health and how it relates to overall health and well-being. I am passionate about promoting excellent oral health and toward that end, I provide my patients with both clinical treatment and useful education about effective dental hygiene. This combination gives them the greatest chance of successfully achieving long-term oral health goals and enjoying all the related benefits of a healthy smile."
Life & Hobbies
In his spare time, Dr. Shin enjoys spending time with his wife, Laura, and their family. Dr Shin participates in Ironman triathlons, loves to golf, supports our local sports team, enjoys live music and photography!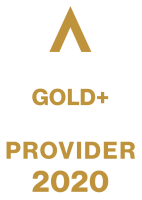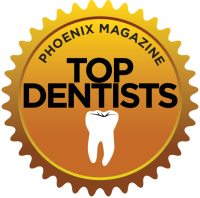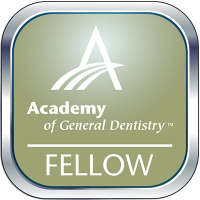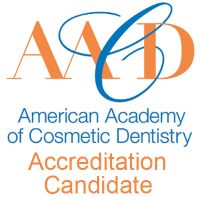 ↑ Back to top
"Everyone smiles in the same language." – George Carlin
My Mission
"It is my mission to provide excellent individualized dental and overall health care while helping each patient smile with confidence. I strive to form lasting relationships with my patients built on trust and respect, and nurture an inclusive environment where everyone feels welcome, valued, and safe while receiving care."
Education & Continuing Education
Doctor of Dental Medicine
Midwestern University – Glendale, Arizona
Bachelor of Science in Dental Hygiene (BSDH)
Northern Arizona University – Flagstaff, Arizona
Professional Memberships
Dr. McClure is an active member of the American Dental Association (ADA), the Academy of General Dentistry (AGD), the American Academy of Cosmetic Dentistry (AACD), and the Arizona Dental Association (AzDA).
Life & Hobbies
When she isn't practicing dentistry, Dr. McClure enjoys volunteering, traveling, watching and playing sports, and spending time with her husband, family, and friends.